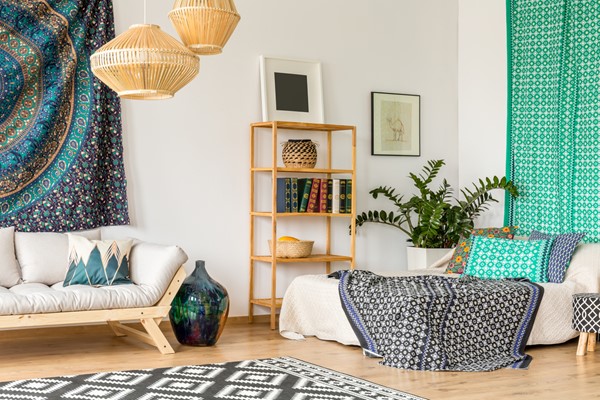 When it comes to interior decorating, there are many great ideas out there for you to try out at home. With some simple and affordable plans, you can give your home an instant refresh. Try out the following home decor ideas for your home:
Wallpaper
If you have a work-space and you own some floating shelves, you can easily give this area a breath of fresh air just by installing wallpaper. Cover the shelves with colorful wallpaper and your work-space will look brand new.
Potted plants
Place little pots of houseplants, herbs, and even grass to make your window areas more attractive. This simple idea needs some small pots and basic plants that you may already have in your garden. Just review at what you already own and adapt your plans from there.
Home-made Shelves
How about creating shelves where you can display some of your favorite things? You can stack a few sturdy wooden boxes to get instant shelves. You can purchase these plain crates and stack them up wherever you need them.
Framed artworks
Another idea is to use the sheltered enclosure of the shelves as a backdrop to small works of art. Frame little postcards or small reproductions in inexpensive frames and place them on your shelves. Interesting scenes will surprise your guests and serve as conversation starters.
Glass mirrors
How about dressing up your coffee tables? Placing a glass mirror on the surface of the tabletop creates a dazzling effect. It hides any imperfections of the tabletop, like gouges or scratches, and reflects light which will give your living room an upscale look.
DIY picture frames
Did you know that those colorful little-dried seeds can look good on your photo frames? Get some dried seeds and glue them tightly together onto wooden frames. Random frames look like they belong in a designer set with these seeds around them.
More frame ideas
Speaking of walls and frames, consider another way to make your decorative works of art. Use this simple technique for your home: Cut out some snowflakes or whatever lacy design you fancy from colored paper, then glue this design into a neat arrangement onto a contrasting colored paper. Frame it for an instant work of art.
Decorating your home and giving it a new look is simple and enjoyable to do. Try out some of the above home decoration ideas, and you will soon find your creativity soar.